Custom Plastic Extrusions
Middlefield Plastics, Inc. is a premier manufacturer of custom plastic extrusions. We can custom extrude profiles to your print or sample, and our in-house engineering and design abilities utilize the latest CAD systems, so we can produce items according to your exact specifications.
Finest Rigid & Flexible Material Selection
PVC
CPVC
Polyethylene
Polypropylene
Polystyrene
Polyurethane
ABS
Santoprene
Our process knowledge and integration of the latest extrusion equipment provide our customers with the high-quality products they expect.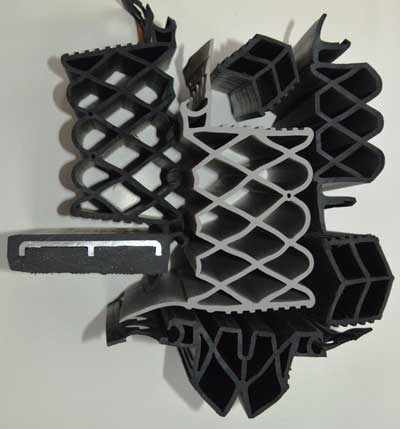 Who We Are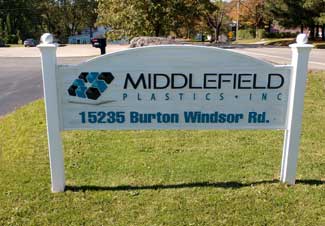 Over 50 Years Of Experience
Middlefield Plastics was established in 1970 as a privately-owned business.  We are proudly located in the United States and are dedicated to meeting our customer's needs.
LEARN MORE
Why Choose Us
Quality Extrusion Products
Customers contract with us because we can handle detailed and intricate projects. We are problem solvers who are guided by the attitude that "there's a solution in there!" We always search for the best extrusion design and solution.
Best Materials & Technologies
We stay current with all new technology to best serve our customers and to guarantee plastic extrusions that exceed expectations. We never want to be the guy that's following others or trying to catch up.  That is why our customers have placed their confidence in us for so many decades
'Our commitment as a plastic extrusion manufacturer is to build value into every project while delivering professional expertise, exceptional customer service and quality construction'
Our Custom Extrusions Serve In A Wide Variety
of Finished Products
From Horticulture to Toys
Horticulture
Our products in the horticulture industry have applications in areas such as bedding packs and trays, variously shaped pots with custom edges, hanging baskets and other decorative containers.
Electronics
Our capabilities involve extrusions for mounts, cases, enclosures, blocks, connectors and holders, along with any other specially designed item with specific usages.
Athletics
Custom extrusions in the athletic industry require two key factors: durability and superior appearance. We always deliver on these mandates.
Telecommunications
Our extrusions feature key components such as UV and weather resistance.  We also have ability to color match to existing moldings and enclosures.
Construction
Middlefield Plastics has tremendous experience delivering on customers' needs for a range of custom extrusions used in both the residential and commercial construction industries.
Toys
Middlefield Plastics prides itself on its incredible versatility. We are able to create products in the toy industry that feature complex shapes and varying thickness, hardness, size, color, and texture.
MEMBER IN GOOD STANDING